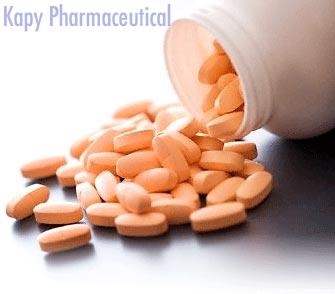 Emeclav LB Tablet is considered helpful to treat infections related to ears, nose, throat, urinary tract, and skin. Before using the tablet, you should consult your doctor.
Emeclav LB Tablet is the right combination of Amoxycillin 500mg + Clavulanic acid 125mg + Lactobacillus 60 million spores Salt. Amoxicillin is used to treat or stop special bacterial infections. The infections can be inside the ears, nose, throat, urinary tract, and skin.

Here, are some important FAQ's that will help you:

How should Emeclav LB Tablet be used?
The get the top benefits, you should not miss the doses. Never miss the dose even if you feel better. You can consume it with or without food. If a user feels an upset stomach, they can take it with food. If you are feeding a baby, you can use the tablet after just talking to your physician first. As per your requirement, you can crush the tablet, melt it in water, and mix it with chocolate milk, or pudding.

What are the common side effects of the tablet?
You might find throwing up or Upset stomach. Therefore, it would be better to enjoy small-small meals. If you face loose stools (diarrhea), you can take yogurt or probiotics.

What I can do if I miss a dose?
Take a missed dose if you remember soon. If it is near to your next dose, forget the missed dose and take the upcoming dose at the normal time. Don't take two doses at the same time. Before changing the drug, you should consult with your doctor first.

When do I require seeking medical assistance?
If you find that you have taken an overdose, you should call your local poison control center or ER immediately. The drug can react as well. You might face the problem of wheezing, fever, itching, chest tightness, bad cough, blue or gray skin color, lips, tongue, seizures, or swelling of face, or throat. You might face loose stools (diarrhea), even after no medicine. You should consult your doctor if you have any sort of bruising or bleeding. Call your doctor immediately if you face such problems.

Amoxicillin can usually cause a mild rash that is generally not serious. Meanwhile, you may not be capable to tell it apart from a rare rash that could be a sign of a harsh allergic reaction. Thus, you can find medical assistance immediately if you develop any rash.

Kapy Pharmaceutical is one of the renowned Emeclav LB Tablets distributors in India and supplies authentic drugs to customers. We are active in the business of offering the top pharmacy products to buyers. The team gets the pharmaceutical products from the top pharmaceutical firms in the market.

If you are interested in buying the tablet, it is extremely easy to place your order online. You can add how much quantity you need. The suppliers promise for on-time and quick delivery within the supposed period. Always find a reliable supplier for real products.