Everything About Ointments And Their Bases
Posted by Admin on June, 22, 2021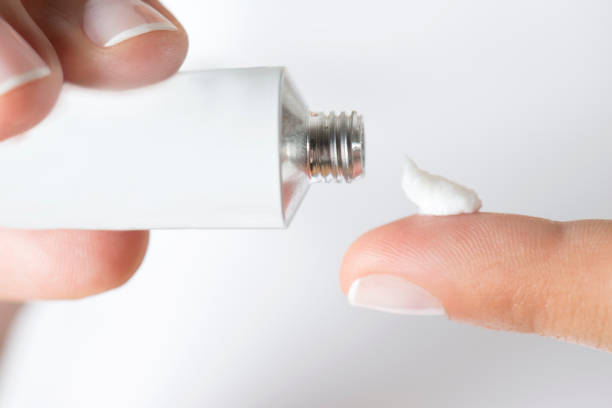 Ointments are creams that can be applied to the skin for any infection, rashes, or injury. They are mainly semi-solid substances and are homogeneous. In the field of ointments, Dermawell Ointment has acquired vast popularity. In recent times, common people have started using Dermawell Ointment in case of any infection or rashes. It is vital to consult a doctor before you make use of Dermawell Ointment. Derma skin therapy is to be preferred for a better cure. In general, ointments have their types, and they serve their respective purposes. Because of the increasing demand for Dermawell Ointments in local markets, several Dermawell ointment suppliers from all over India are hired in large numbers.

Types or ointment bases
Ointments generally start melting when they are exposed to body temperature. Ointments play a greater role in making the skin preferably pliable. They also protect the skin from getting exposed to dust particles or bacteria. Ointment bases are responsible for creating a body of the Ointment. Given below are the major types of ointment bases:-

● Hydrocarbon bases: Hydrocarbon bases and water cannot go hand in hand, that is, it is generally insoluble. They are incapable of absorbing water from the body. They have a greasy structure. Some of the most common examples of Hydrocarbon bases are Petrolatum, wax, etc. To hydrate the skin, these bases are largely used.

● Absorption bases: These bases can absorb water. Absorption bases act as emollients. Emollients are those which help in softening the skin and keeping it smooth. Apart from that, they remove the dry nature of one's skin. It takes an immense amount of difficulty to remove absorption bases from the skin. Absorption bases were mainly classified into two types, which are Anhydrous bases and Lanolin.

● An emulsion or water-removable bases: Their appearance is mainly cosmetic. Research and studies prove that water removable bases are mainly considered to be creams. They are comparatively less greasy as compared to other bases. It is technically proven that this is the most popular and widely used ointment base. They have high dermatological value. One of the vital points about water-removable bases is that they can get diluted with water.

● Water-soluble bases: These bases are noticeable with a water washable nature. Carbowax, as well as polyethene glycol, are used in making water-soluble bases. They can absorb water from human skin.

As compared to earlier times, the supply of ointments has increased largely. Dermawell Ointments are running good business efficiently. Using Dermawell Ointments has proven to be reliable and safe. They cure injuries quite easily. The unique features of Dermawell Ointments have done wonders which attracted a huge mass of people. It has turned out to be very beneficial for people who have faxed infections or rashes. Different types of ointment bases and their features are discussed in the above paragraphs. The ointment has boosted up the cosmetic or skincare industry. Ointments are available for different purposes are used and are for healing or cosmetic purposes. These ointments are proven to cure skin relate problems and are available at economic rates.
This entry was posted on June, 22, 2021 at 10 : 23 am and is filed under Dermawell Ointment. You can follow any responses to this entry through the RSS 2.0 feed. You can leave a response from your own site.